Instructors and Practitioners
Odyssey Center has an outstanding team of instructors and practitioners, individuals distinguished in their fields of study and practice by commitment to their own personal transformation, ever learning and evolving, and contributing to the well-being of others.
Mel Berzack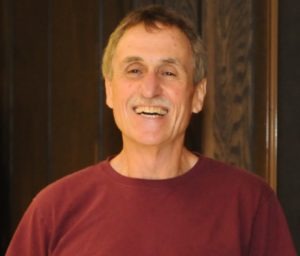 Mel has been a part of Odyssey Center even before the doors opened, offering encouragement and enthusiasm for this offering to the community. He is currently on sabbatical from Odyssey Center, and we look forward to his return.
Mel immigrated from Zimbabwe to the United States where he ran a successful business, and together with his wife, Caryl,  he worked very hard developing and running a horse farm.
While still running his business one of his colleagues, a Yoga teacher, repeatedly invited Mel to join in the lunchtime class, an invitation he repeatedly declined until one day he said yes. He says that "with very limited flexibility and even less willingness to practice Yoga, it would have been the longest shot ever, even to have imagined that a mere six years later I would be teaching and leading Yoga practice."
Mel has achieved the RYT 500 level, with the last 300 hours being therapeutically based training. He is very passionate about practicing Yoga in his own life, and teaching and delivering the messages of Yoga to as many people as possible, wherever possible.
Carol "Chandi" Koster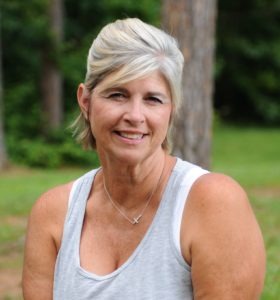 Chandi is passionate about Yoga, health and life in general, both as a student and instructor. Years of back pain from an old injury along with other broken bones led her to the healing and transformative practices of Yoga and meditation.
She received her yoga certification through the AFPA and had the honor of training with certified Ashtanga yoga instructors and Rahasya Yogic Arts to receive her 200-hour Yoga Alliance Certification.
She loves sharing the transformative power of yoga with students! One of her greatest joys is helping people access the peace, love, and balance that reside within through the alignment of principles and heart opening qualities of the practice. She encourages you to believe in yourself; to accept, honor and recognize your ability to create a safe, exploratory, powerful, fulfilling practice and life that is built on the integrity of your intentions. As Chandi says "the freedom we are looking for is the freedom to be ourselves! Namaste."
Dr. Arvin Scott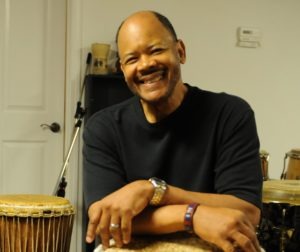 From having built his first drums using discarded packing boxes at the age of 12, Dr. Arvin Scott grew up to become an award-wining multi-instrumentalist and composer, youth program founder/director, and professor of music with a career that spans more than 40 years. His eclectic music specialties include, Caribbean, Brazilian, East Indian, African, Classic Jazz, Contemporary Jazz, Nu Jazz, Afro Beat, R&B, World Beat, and more.
Now retired, for over 27 years Dr. Scott served as full-time percussion faculty at the University of Georgia's Hugh Hodgson School of Music. Prior to making Athens his home he was a member of the percussion faculty at the prestigious Berklee College of Music in Boston, and guest faculty at the New England Conservatory.
Dr. Scott is known for his many outstanding contributions to university students and community youth, as well as the community at large. One of the most notable for its longevity and impact is Drumming for Success, a community-based youth motivational program created in 1997 as a way to inspire and reward academic achievement and provide incentives for success in life. (www.drummingforsuccess.com).
Although Dr. Scott's accolades could fill an entire page, people who know him would say he is best known for his effervescent smile, his enthusiasm for life, generosity of spirit, and of course, his passion for drumming. As he puts it, "my mission is to get people into drumming!"
Randy Sanders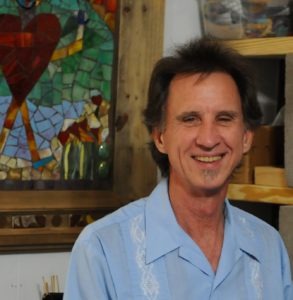 Randy received his Ph.D. in history from Louisiana State University and for twenty years taught history at Southeastern Louisiana University.  He is the author of Mighty Peculiar Elections: The New South Gubernatorial Campaigns of 1970 and the Changing Politics of Race, and has also published articles in several popular and academic journals.
While teaching at Southeastern Louisiana University, Randy befriended Dr. Richard Louth, an English professor who had started a "writing marathon," a five-day experience designed to tap into and nurture creative expression.
Randy participated in several marathons and published pieces from them in Louisiana Literature, a literary journal published at Southeastern and edited by the current Louisiana poet laureate, Jack Bedell. Randy intends to bring writing marathons to Odyssey Center for people who write as well as for people who do not consider themselves writers.
Two decades ago Randy discovered the beautiful art of mosaics, an art that has captivated him since. Over the years he has worked and studied with several famous mosaic artists including Laurel True, Isaiah Zagar, Sherri Warner Hunter, and Luciana Notturni.  He helped create large installations of public art and community projects in New Orleans, Wisconsin, Italy and Haiti.
Randy retired from teaching in 2014 and soon after moved to Athens. He formed Corazon Mosaics in 2017 and now teaches mosaic classes, produces commissioned pieces, and works on various projects, large and small, in studios in Maysville and Athens, Georgia. (www.corazonmosaics.com)
Lynn Villyard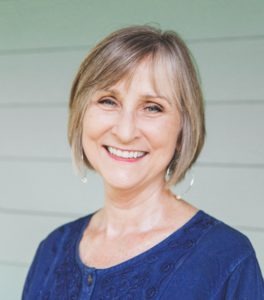 Lynn Villyard, founding director of Odyssey Center, received her Ed.D. in adult education from the University of Georgia, department of Lifelong Learning, Administration and Policy. While there, she also completed a certificate program from the Institute of Women's Studies.
She was drawn to the field of adult education because of its roots in popular education, a participatory process that recognizes and honors lived experience and knowledge acquired over time as central to personal and social change. Lynn describes it as "learning that comes from the inside out, not the other way around," leading to more relevant and meaningful experience. Odyssey Center is a natural outgrowth of this perspective, her passion for learning, and her belief that we all have tremendous agency to effect change in our lives.
In 2015 Lynn furthered her study of transformational learning by completing a course of study with the Canfield Training Group, founded and directed by Jack Canfield.
Lynn is also a yoga practitioner of twelve years, and four years ago fell in love with hand drumming after being invited to a drum circle by a close friend. "Who knew??" she asks, adding "it's important to stay open to new experiences."