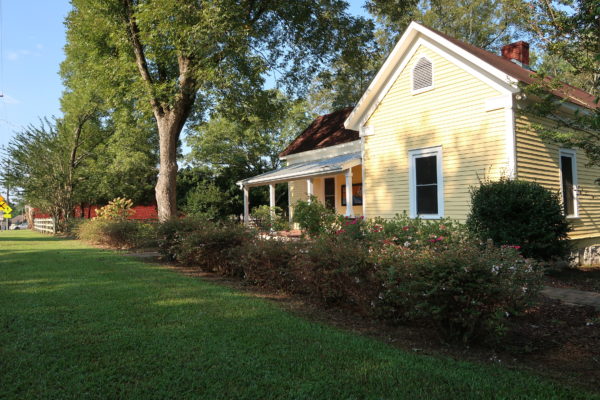 After months of planning, scraping, painting, taking away the old to make room for the new, the house at 13 Homer Street has been transformed. While it was perfectly adequate for its job of housing people, its destiny lay elsewhere—it has become a place where remarkable things can happen.
With tremendous support from family, friends and the community Odyssey Center for Transformative Learning swings wide its doors to welcome you.  Please join us Saturday, October 6 from 10 until 4 to celebrate our opening, meet some of our team, and enjoy Odyssey ARTbeat, a pop-up artists market on the grounds.
Take a look at the video to see the process and progress of Odyssey Center. Like this old house, with loving attention, proper tools and materials, and sufficient time, we too can transform ourselves and our lives to reflect the images we hold.